As our community responds to COVID-19 and the challenges it has brought to local individuals and families, we want to bless those around us. We are reaching out by providing food and other essentials to those who may have lost income, are struggling to feed families under quarantine, are homebound, or would otherwise appreciate a donated delivery. Watch for weekly email updates for lists of particular items that we may need for a particular week based on donations and what has been distributed.
Distribution takes place at the church on Saturdays, from noon to 2 PM. The bags are given out curbside outside the sanctuary and we maintain social distance throughout the process.
1. Donate items for food bags
Purchase items from the list below and drop them off at the church. We will have bins outside the office entrance. The office will be staffed in case you have questions or need assistance. But we will maintain safety measures and social distancing for your protection. Drop off times are:
Tuesdays, from 10 AM to 1 PM

Wednesdays from 3 PM to 6 PM
What we're looking for through May 30

NOTE: All items need to be individually wrapped. For instance, we cannot accept homemade baked goods.
2. Assist with filling bags
We are looking for volunteers to fill the bags during a time you can select on
Thursdays
Fridays
Saturday mornings, prior to distribution at noon
Ideal volunteers are families who have been self-isolated together. If you can participate, please let the office know with your preferred time. We'll make sure everything is set up for your participation and safety.
The goal is to maintain this volunteer opportunity weekly, again with options for Thursday, Friday or Saturday mornings, through May as we continue with Saturday food distributions. We are excited to carry out this initiative as a chance to make a tangible difference in the lives of those around us AND to learn more about our community as we show God's love
.
Use the button below to sign up or send a comment.
3. Help with distribution

Volunteers are needed to distribute food on Saturdays, noon to 2 PM, starting April 25 and continuing through May.

You will need to wear a mask and gloves. The church will have extra gloves available.
You are also invited to pick up a bag yourself to deliver to a shut-in, neighbor or anyone you know who could use food and basic items.
We will welcome people with a smile. But those receiving food will stay in their car for safety. They will either unlock their doors or release their trunk so we may load their food. Each food bag contains information about East Glenville Community Church and an invitation to join us when we resume our regular schedule or to contact us for more information.
PRINT A FLYER TO SHARE.
Use the button below to sign up or to send a comment.
Additional ways we can support our community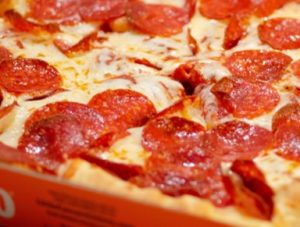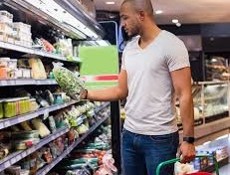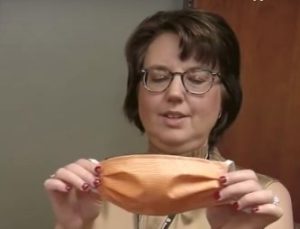 Show appreciation for First Responders / Healthcare Workers and support local restaurants at the same time!
How? Order gift cards from local restaurants and have them sent to a local Fire Department, Police Station, or Urgent Care Center with a note to thank them for their service.
Volunteer to participate in shopping for groceries for homebound members of our community
The Town of Glenville Senior Assistance program is helping homebound seniors with grocery shopping for necessities including paper goods, hand soap, cleaning supplies and basic food items. The program is looking for volunteers to commit to one morning per week to shop for a senior. The current need is for approximately 35 trips a week. Groceries are dropped off at the Glenville Municipal Center and distributed to residents. Town of Glenville employees who serve as delivery drivers could also use protective masks.
If you sew, you can make masks for healthcare and municipal workers
These masks are used to supplement other protective gear by medical professionals who have patient contact. They are also offered to staff in non-clinical areas as an extra layer of protection.
Town officials and employees of other community organizations have also started wearing masks and could use a larger supply.
Saratoga Hospital is accepting homemade masks. (
Doubled Cotton or Cotton/Poly Blend fabrics and narrow elastics are best)
. The pattern they are using can be found here:
How to Make a Facemask
For other information, contact Mary Solomons in the Saratoga Hospital Foundation Department, 518-583-8779 or
msolomons@saratogahospital.org
to arrange for drop-off or delivery.
JoAnn Fabrics in Clifton Park has free kits available that you can pick up with supplies for 5-10 masks. Call first as they have a limited supply each day (518)383-1173.
If you need supplies or want someone to pick up and deliver them please call the church office and we will make arrangements.