VBS 2019 is July 15th – 19th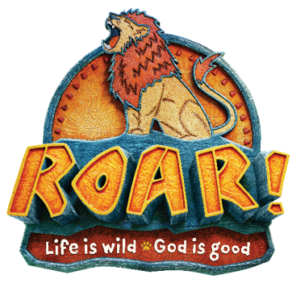 This year's theme is an epic African adventure that will engage the whole herd. At "ROAR," kids will explore God's goodness and celebrate a ferocious faith that powers them through this wild life.
Note the change in dates from prior years. This is due to the lack of time between the end of the public school calendar and the July 4th holiday. It's not a permanent change in the VBS week, but rather an adjustment to the calendar constraints in 2019. Mark your calendars now to avoid conflicts if you would like to volunteer or send a child to VBS!
Families will be informed of our missions collection to support children at the Topaza Orphanage in Madagascar. EGCC's VBS program has made a yearly donation to help support these children, some of whom spend their entire childhood at the orphanage.