Praise for a Successful Program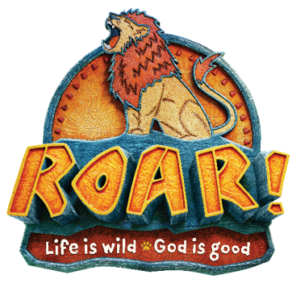 This year's theme was an epic African adventure that engaged the whole herd. At "ROAR," kids explored God's goodness and celebrated a ferocious faith that powers them through this wild life.
We are grateful for the participation of 140 children representing more than 85 families. We are thankful for the staff and volunteers
who invested time, energy and creativity to teach and demonstrate the gospel. Our prayer is that this ministry will yield fruit as we are all reminded that when life gets wild, God is good!
VBS also raised funds to support the work of the Topaza and Mananjary orphanages in Madagascar. This is our annual VBS ministry beyond our four walls and we are grateful for all who contributed to this vital work.