Reaching beyond the local congregation for the purpose of fulfilling the Great Commission (Matthew 28:19-20) is of paramount importance to u

s. We partner with mission agencies, send out our own people, and connect with indigenous peoples all over the world to accomplish this end. Listed below are our current and retired missionaries, our local mission efforts and special missions ministries within East Glenville Community Church. All are examples of how we reach out to our community and world with the love of Christ.

John and Melinda Bernard.
Serving with United World Mission (UWM). John has an administrative role as the director of UWM. They are located in South Carolina.
More about the Bernards and UWM.

Sharon Walker.
Serving with International Accelerated Missions (IAM). Sharon has an administrative role as Overseer and Vice President of IAM. She is located in Bern, New York.
More about Sharon Carlson and IAM.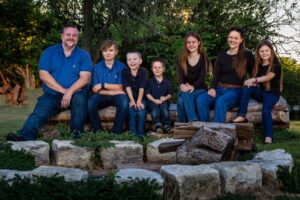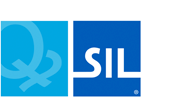 Alex and Laura Crum. "Serving with SIL's Language Technology division which is tasked with creating the necessary fonts, software, and training materials necessary to aid Bible Translators complete their work."

Glen and Beverly Ewart. Serving as a Campus Minister with InterVarsity Christian Fellowship (IVCF). Glen works on the campuses of Clarkson University & SUNY Potsdam. They are located in Potsdam, New York.

Paul and Nanette Holt. Serving with InterVarsity Christian Fellowship (IVCF). Paul works with international students at SUNY Potsdam and Clarkson University. They are located in Potsdam, New York.
John and Gail Morris.
Serving with Acts One Eight (AOE). They are located in Colorado.

Matt and Nicole Paschall.
Serving with United World Missions (UWM). They are serving in Budapest, Hungary.
More about the Paschalls
and UWM.

Gordon and Sarah Williams.
Serving with the SIL Global Diaspora, which works with language communities worldwide to build their capacity for sustainable language development by means of research, translation, training and materials development. More about SIL.

Arthur Fennicks.
Serving with Schenectady City Life. Our focus is to generate and continually build relationships with inner City Youth. During this relationship building, our main goal is to help youth begin a new, or strengthen an already existing relationship with Jesus Christ.
More about Schenectady City Life
The Diaconate Board
The Diaconate Board is responsible for ministries that enable the congregation to reach out to people in need in our church and community. Assistance is provided for people who need transportation to our Sunday morning worship service, special services, Wednesday Night Program, or even doctor's appointments. Volunteers are organized to provide a dinner meals for a family with an illness or special circumstance. Urgent prayer requests can be called into the church office where they are passed on to the Emergency Prayer Chain, Pastors and Staff. If you are not currently on a prayer chain but would like to be added, please call the church office.