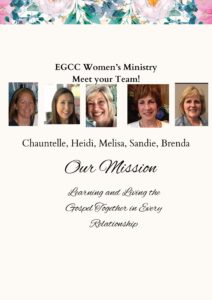 The women of East Glenville are excited to be able to offer three different Bible study opportunities, beginning this fall. Watch for exact start dates.
Tt dates or reach out to the leaders.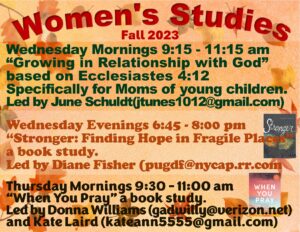 Our Vision:
To encourage Women to deepen their relationship with God and each other based on His word.
Our Mission:
DISCIPLE by building a solid foundation on God's word
CONNECT with Christ and each other
REACH women with the gospel of grace