Pastoral Staff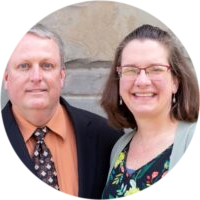 Youth Director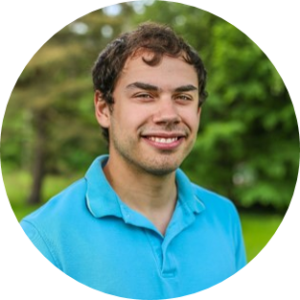 My name is Nicholas (Nick) Feliciano. I am in my late twenties and am very passionate about Jesus, teens, and baseball. I felt called to full time ministry after being very involved in ministry in my church and around the world during my senior year of High School. I then pursued my Youth Pastoral degree at Clarks Summit University where I earned my bachelor's degree in Bible Science.
After a year of waiting on the Lord, He led me from Delaware to East Glenville Community Church. I have seen God work through my passions in ministry and baseball and use those passions to serve Him in various ministries, countries, and churches. The Word of God is the most powerful tool to impact the heart and soul of people. I fully believe that and have experienced it.
My desire for every teen in the student ministry is to have a strong understand of who God is, to know that they are loved by the God of the universe, and to understanding what God asks of us is not to hinder us from having a good life, but to have the most abundant life! This goes for students' lives academically, physically, spiritually. God always has the best intentions for their lives.
The students play such a significant part of the Body of Christ and the sooner they recognize that the better! They have such a great opportunity to impact the Kingdom if they are willing, and my hope is to point them to the cross. God can take their passions and use them for His Kingdom. He can take each and every student's life and turn their worlds upside down for Christ.
And when they experience that, my hope is they will want more. I want to be able to empower them in their schools, their communities, clubs, sports teams, and around the world to realize that they are free from their past sin and free to share that gift with the world!
Director of Worship Ministries
Director of Children's Ministries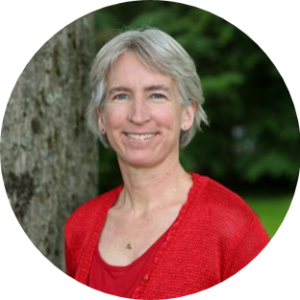 Susan Perregaux has been Director of Children's Ministries at EGCC since September 2004. Her role at EGCC includes planning and coordinating programs such as SPARK, Harvest Party, family movie nights and Vacation Bible School, as well as serving as a liaison between the East Glenville Preschool and the church.
"The best part of my job is to provide children with opportunities to grow in their faith and to partner with parents in nourishing children as they come to know Christ as their Lord and Savior." One of her favorite Bible verses was learned as a child, "Do not be anxious about anything, but in everything, by prayer and petition, present your requests to God. And the peace of God, which transcends all understanding, will guard your hearts and your minds in Christ Jesus." Philippians 4:6-7 Susan has lived in New York since July 2002. She has a BA from Bowdoin College. She and her husband, Adrian, live in Charlton and have four children: Emily, Jessica, Ethan and Jason. She enjoys many outdoor activities, such as hiking, skiing and biking. Other interests include reading, cooking and spending time with friends.
Administrative Assistant
Joy Edmunds
Director of Preschool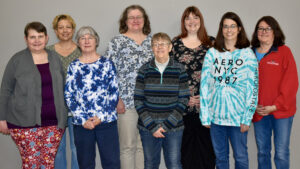 Linda has been a member of East Glenville Community Church since 1976 and has worked at East Glenville Christian Preschool since 1987. She has served as Director of the preschool for more than 15 years. Her goal is to help plant seeds of faith in children so, as they grow, they know God loves them. Linda and her staff accomplish this through Bible stories, prayer and play, all of which takes place in an environment of caring, love and acceptance. Linda credits her caring committed staff for helping prepare little ones to succeed in kindergarten and beyond. Linda and her husband, Ken, live in Scotia and have three children, seven grandchildren and four great grandchildren.