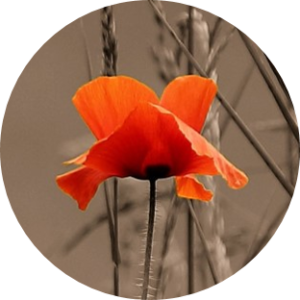 That's a great question! God loves you. He created you and wants to have a relationship with you. God's word, the Bible, tells us so:
How precious are your thoughts about me, O God! They are innumerable! I can't even count them; they outnumber the grains of sand! — Psalm 139:17-18b
'For I know the plans I have for you,' says the Lord. 'They are plans for good and not for disaster, to give you a future and a hope.' — Jeremiah 29:1
God created us to talk and listen to him and benefit from his resources. But sin gets in the way. Sin is anything said or done contrary to God's ways. We all know that no one is perfect. Our sin gets in the way of a relationship with God:
If we say that we have no sin, we deceive ourselves, and the truth is not in us. — I John 1:8
For all have sinned, and come short of the glory of God. — Romans 3:23
God looks down from heaven on the sons of men to see if there are any who understand, any who seek God. Everyone has turned away: they have together become corrupt; there is no one who does good, not even one. — Psalm 53:2-3
Because we all have sin in our lives, we can't get near God who is perfect or without sin. God requires everything be made right between us and him:
In fact, the law requires that nearly everything be cleansed with blood, and without the shedding of blood there is no forgiveness.
—Hebrews 9:22
Instead of continually sacrificing, God made a tremendous gesture of his love: He sent Jesus, his perfect son, to earth to die for our mistakes. Jesus never sinned, making him the only necessary sacrifice. By accepting this gift of sacrifice, we can be forgiven:
For the wages of sin is death, but the free gift of God is eternal life through Christ Jesus our Lord. — Romans 6:23
For God so loved the world that he gave his one and only Son, that whoever believes in him shall not perish but have eternal life. — John 3:16
So, how can you have a relationship with God? First, let him know that you know you are not perfect. Then let him know that you want the gift he offers of Jesus:
'Come now, let us reason together,' says the LORD. 'Though your sins are like scarlet, they shall be as white as snow; though they are red as crimson, they shall be like wool.' — Isaiah 1:18
Finally, invite Jesus to be your Lord. Learn about him in the Bible and trust his teaching to guide your life and decisions. In a relationship with him, you'll become different and new:
Therefore, if anyone is in Christ, he is a new creation; the old has gone, the new has come! — II Corinthians 5:17
For it is by grace you have been saved, through faith — and this not from yourselves, it is the gift of God — not by works, so that no one can boast. For we are God's workmanship, created in Christ Jesus to do good works, which God prepared in advance for us to do.
— Ephesians 2:8-10
If you have questions or want to talk to someone about a relationship with God, please contact us! We would love to expand this conversation with you. If you have accepted God's gift of forgiveness and a relationship with him in Jesus, let us know. We would like to help you grow in this new relationship.