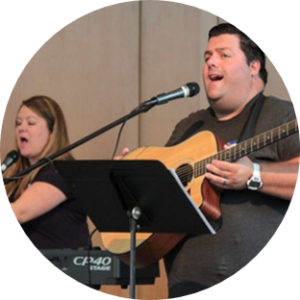 Our Worship Team is comprised of deeply committed vocal and instrumental musicians who love worshiping God and serving together. Our purpose is to help our church worship Jesus in an inspiring and God exalting way that also edified and builds up the church. The Worship Team is open to experienced musicians by audition.
The East Glenville Community Church Choir serves in Sunday Morning worship and at other special services throughout the year. As we rehearse each week, we grow together through prayer and fellowship, while having a lot of fun! Our choir is open to high school students through adults.
If you have any questions or would like more information contact
Sandie Wanamaker
.