E

ast

G

lenville

C

hristian

P

reschool
Contact us to schedule a visit.
You can contact us via email or phone at 518.280.7865.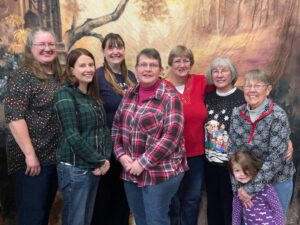 East Glenville Christian Preschool was established in 1963 as a non-profit, non-denominational Christian School which is open to all. The Preschool is a ministry of East Glenville Community Church. Our main goal is to teach Christian values through practical situations with the use of Bible stories, music, and prayer. Our other objective is to prepare the children for future learning by introducing basic concepts and social skills in a variety of ways so they will have a positive attitude for learning. We desire to give each child love and encouragement, offering them an opportunity to know Jesus and His love, and the skills to interact with their peers in a positive way.
The Preschool is open from mid-September until the second week of June. We follow the Burnt Hills-Ballston Lake school calendar for holidays and closing for snow days.
2 Year Old Classes meet Monday and/or Thursday, and Tuesday and/or Friday 9:15 – 10:45 AM
3 Year Old Classes meet Monday and Tuesday, 9 – 11:30 AM
Enhanced 3 Year Old Class meets Wednesday, 9 – 11:30 AM (optional)
4 Year Old Classes meet Wednesday, Thursday and Friday, 9 – 11:30 AM or 12:15 – 2:45 PM
Enhanced 4 Year Old Class Tuesday 12:15-2:45 PM (optional)
Our teachers are Christian Women experienced in working with children in a loving, nurturing way.
* Tuition for the 2023-2024 school year is:
2 year old class
$45 per month for 1 day a week
$90 per month for 2 days a week
3 year old class
$112 per month for the 3 year old class (2 days)
$168 per month for the 3 year old class (3 days)
4 year old classes
$168 per month for the 4 year old class (3 days)
$224 per month for the 4 year old class (4 days)
* Does not include $30 non-refundable registration fee.
Interested? Contact us to arrange a visit, observe a class, or let us provide you more information (518) 280-7865. You can also contact us at
preschool@egcchurch.org
. Registration begins in January for the following school year. Classes fill up quickly, so apply early.