Youth Ministries
Youth gatherings are cancelled until further notice so that we may comply with safety recommendations related to COVID-19. The latest news about schedule changes and opportunities to connect can be found HERE.

We're meeting online regularly via ZOOM and connecting through Group Chats. If you are interested in joining in,
email us and we will be in touch.
Rooted Youth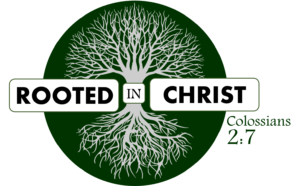 This year, our youth will experience what it means to be rooted in God's Word. We look forward to digging deep into the Word of God on our Wednesday Night programs while having fun, relatable activities to go along with the lessons.
Lessons include practical themes that we can take home and apply to our lives – in our relationships and as a body.
The theme of being rooted in what it means to be a Christian and live for Christ is taken from the Colossians 2 passage about being rooted and built up in Him.
Our desire is for the students to be strongly rooted in God's Word and in the truth of His scripture.
WEDNESDAY NIGHT "ROOTED YOUTH"

is part of the church's Wednesday Night ALIVE! program. Meet at 6:00 PM for dinner (sign-up required). Activity and lesson follow, with conclusion at 8:15.

SUNDAY YOUTH GROUP meets weekly at the church, Sunday afternoons 3 -5 PM.
The Purpose of EGCC Youth Ministries is to assist middle and high school students in developing "a faith of their own. We do this through exploring God's word to help us navigate through real life issues, building relationships with our peers and more importantly our heavenly father. Our ministry supports the church's mission in helping our youth grow in Loving God, Loving People, Helping them know and follow Jesus.
We meet for Sunday School at 9 am Sunday mornings as well as Sunday evening Youth Group each Sunday during the school year from 3 – 5 pm. Youth group involves messages, break out times and a time to build relationships. We also have student Bible studies and activities.
More details on special events are listed in the Sunday bulletin, Church Matters Newsletter and the EGCC Youth Group Facebook page.
If you would like to be on the parents' email and text message lists and receive regular communications about upcoming events and important information, email Youth Director
Nick Feliciano
or contact the
Church Office
.