Welcome to Sunday Mornings at EGCC.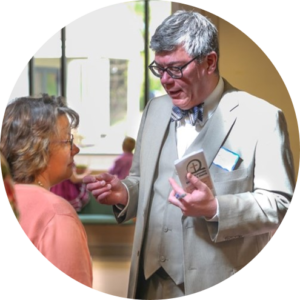 When you arrive on Sunday mornings, you can expect to be greeted with a warm and inviting handshake, cup of coffee or tea if desired, needed information and a time of authentic worship of the Living God.
In addition, you can expect great selections of community classes (Sunday School) helping us know more about the good news of Jesus Christ, and engaging, relevant youth and children's ministries designed to help them know and share the gospel in their lives.
Our desire is for all to be enthralled and astonished with a personal relationship with Jesus Christ, and that all may know the gospel (Head and Heart), and be equipped to share the gospel and to have opportunities to take the gospel into the world. We are blessed to have you join us as we encounter the Living God!
Where should I go?
What time should I be there?
9:00 am – Adult Sunday School
9:00 am – Youth and Children's Sunday School
10:30 am – Worship Begins
5:00 pm – Youth Group
What should I wear?
We are an eclectic group, with some in coats and ties, others in casual attire, and in the warmer days, some are seen sporting shorts. The point is to wear what's appropriate for you as you come into the presence of God for worship. Our greatest desire is that you are clothed in the righteousness of Christ!
What about my Infant/Toddler?
We have a nursery staff that is kind, attentive and very watchful over your baby while you are with us. They are quick to notify parents if anything at all arises that needs your attention.
What can I expect in the worship service?
You can expect to join in with others singing a variety of worship songs including praise songs, hymns and choruses. We come to God in prayer and remind ourselves of the truths of the faith. We are committed to the Bible and its truth and how it applies to our everyday lives for the glory of God.